Blog |
All things big and small...
At Khulula Wild Care, you never know which animals you'll find. The centre prides itself on taking in any animal that needs care and that can realistically be rehabilitated, so that it can one day live in a natural environment again. The last couple of weeks have seen some exciting new arrivals, as well as great progress by the animals already at the centre, so we'd like to share these furry, feathery, skinny, growling and chirping news with you.
The friendly sun conures
You might have seen the earlier pictures of a bunch of scruffy but adorable looking little sun conures? This gaggle of little parrots have grown into beautiful adults! As they were hand reared they are very friendly, to say the least. Take a look for yourselves!
The cats
Khulula is home to a couple of servals and a caracal. One of the advantages of working with the medium sized cats as opposed to the large cats, like lion and leopard, is that the animals can still be handled and interacted with even when adults. Our volunteers spend time with the cats every day, essentially enriching there life in temporary captivity. As part of the enrichment, the cats are encouraged to climb the trees.
Kevin the Ostrich
Kevin was hand reared at Khulula and successfully released into the neighbouring reserve. He still has a fondness for the volunteers and vice versa, so he gets frequent visits!
Pumba the warthog
He might not be the prettiest animal at Khulula, but he has won everybody's heart nonetheless. Pumba not only showers volunteers with kisses, but also joins them on all the sleep-outs – he usually does claim his own sleeping bag though.
Sky the vervet monkey
Sky came into the centre close to death after being hit by a car. His shoulder was fractured and he was in terrible pain. But thanks to the Khulula team and volunteers Sky has recovered amazingly.
Riley the bushbaby
Riley is a thick-tailed bushbaby. As they are the largest bush babies, they are a bit more confident, quite playful, and very, very curious!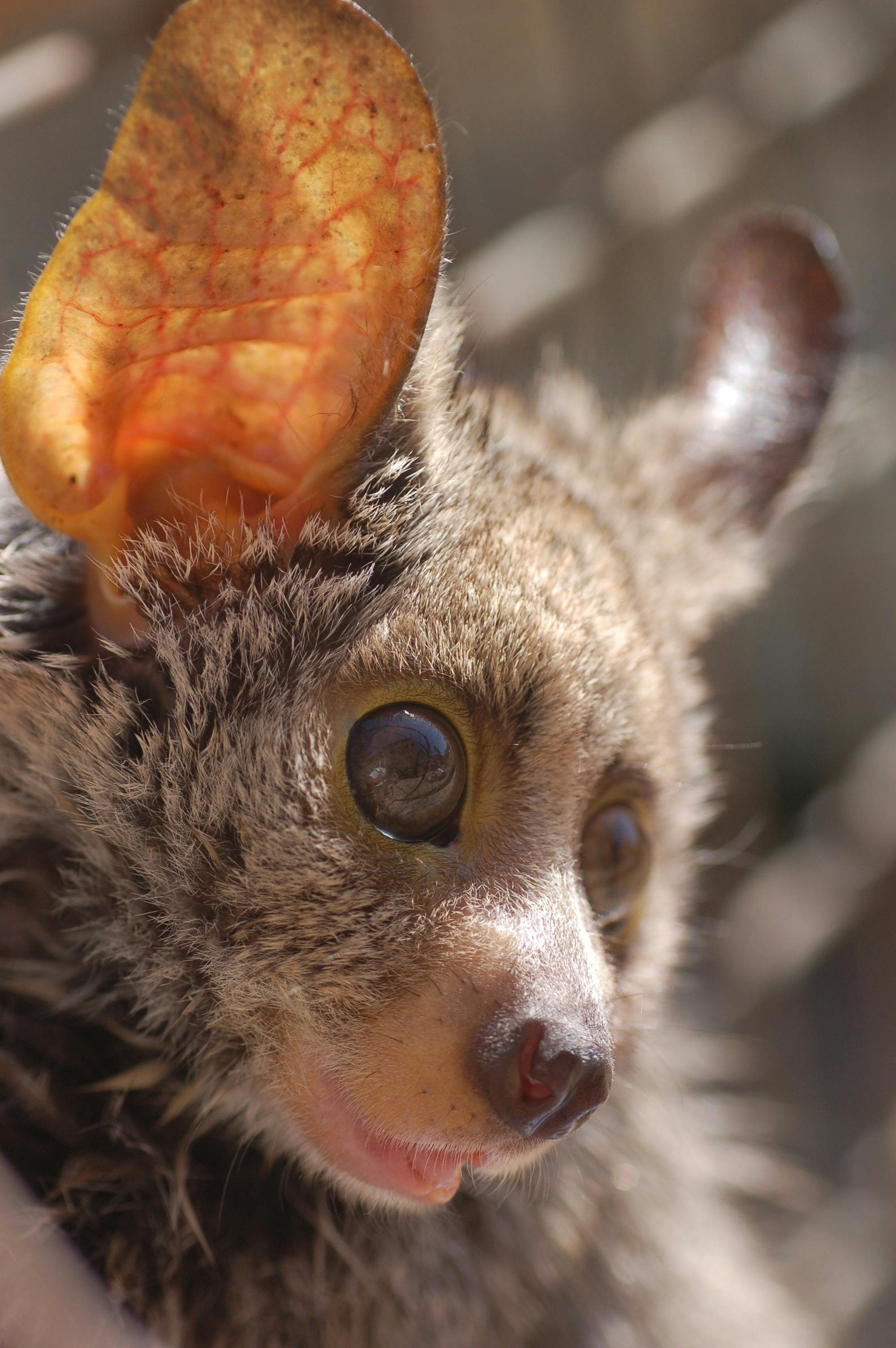 Mongoose
Unfortunately many people take a mongoose as a pet, only to find out that they can be quite a handful to handle, and then abandon them. Mongoose need lots of room to roam, play and run: Early morning walks at Khulula are a real sight to behold! Try and visualise a group of groggy volunteers with a couple of servals and a caracal with a mongoose in tow heading into the bush to go and visit an ostrich.