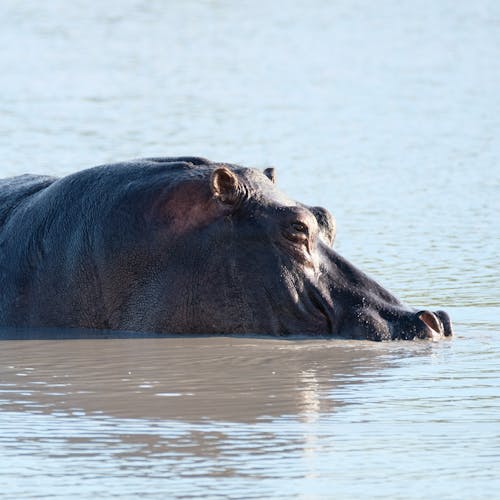 Blog |
Humpfree moves to new pastures!
Following a difficult start in life, Humpfree the "baby" hippo has now grown to a young bull and was certainly making his presence known at Moholoholo! Being an orphan and hand reared from a young age through illness, Humpfree was lucky to have many doting volunteers to care for him through his young life. He is now a healthy, happy young hippo which has meant as he grew in size and strength, the need for him to move on to a new home became apparent. He has recently been relocated to a Rhino and Hippo park in Pretoria, South Africa, specifically managed for the husbandry and care of hippos. He has a large enclosure with a big dam in a natural environment, with enrichment allowing him to mimic his natural behaviours.
This is a mediary step in Humpfree's life on his journey back to being reintroduced into a wild environment. At his current age and size it would be difficult to integrate Humpfree directly back into a wild environment with other hippos as he would be hastily driven out by wild adult bulls and would not survive.
Moholoholo of course remains busy with many animals being cared for and rehabilitated by our volunteers including a baby warthog and grey duiker.