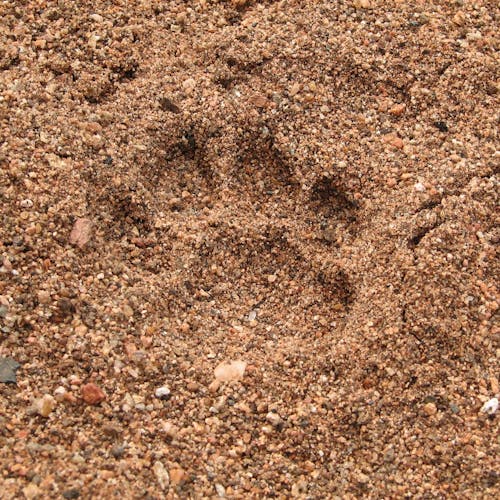 Blog |
Lions, Leopards and Elephants at Tuli
Dear Sarah, Lex, Rob,
I'm so sorry its taken me so long to write to you – I can't believe I've been back in England for almost a month already! Let me start by saying that I absolutely loved my placement! So thank you all so much! I booked the placement 2 years in advance – as a reward to myself at the end of my PhD. So I arrived feeling fairly exhausted and in long need of a holiday – having only had 2 weeks off in the whole of 2006 in order to complete the PhD on time. Tuli was the perfect antidote! I loved the set-up of the camp, and the fact that it was so far from civilisation was fantastic – it was like escaping from the world for 5 weeks!!
Looking back I can't believe the number of different species of animal that we saw- and so many that I'd never heard of before! One of the highlights was definitely the leopard sighting! We'd set off early that morning, 3.30am in order to get into the hills in the first hour after sunrise – and were rewarded with the sighting of a male leopard sat sunning himself on some rocks about 10m in front of us. He was absolutely stunning! I'll also never forget a very exciting 20 min hike around the banks of the Limpopo looking for a leopard after hearing panic alarm calls from Impala and baboon. We never did find that one – but it was extremely exhilarating looking for it, and knowing that it was probably very close by!
Another really memorable moment was the sighting of two lioness' at nearby Lekkerpoet. On our first day at Tuli Stuart had listed the animals we would see, those that we might see if we were very lucky and those that we would not see. Lions were on the list of those that we would not see! At the time of the sighting we were actually looking for cheetah – so when we drove into a clearing and saw two big cats running with dust flying up – I instantly thought they were cheetah! Until Stuart started shouted "They're lions!!" We'd actually just seen their tracks but Stuart said that even though they quite often see tracks, they'd never actually seen them on the project. It was so exciting!! After a celebratory cup of coffee we went looking for them with the spotlight and found them straight-away!! We then had the most incredible 20 mins of watching them with the spotlight – and were lucky enough to get some amazing photos!
The elephants were a real surprise too. On the first day we saw loads! We saw two quite large herds on the ground and several from Koppies. Then we saw hardly any for the next three weeks!! We had completely taken them for granted on that 1st day! For a few days we didn't see any tracks even! Then the tracks started to reappear and then one day a lone bull walked the entire length of camp on the opposite side of the river. Then, after a bit of rain, suddenly they were back! On my last full game count we saw two bulls by the stream at Elephant Springs. So we climbed up into the hide and a herd of 25 came down and drank at the stream. We sat and watched for about an hour and again got some incredible photos!
The next day we got close to Ellies again. As it was my last week I got to choose the activities for a day. So I made everyone get up at 2.30am and we went straight to Lekkerpoet. It had rained a lot there the previous night so there were several herds.
There are far too many stories to tell! A few of the other really memorable events were:
two sightings of hyena on night drives
rifle shooting – great fun!
butterfly identification
bush sleep-out
seeing lots of impala and baboons at the Motlouste riverbed
Gorge walks – the gorge was my favourite place of all!
I've probably forgotten to mention lots, lots more!
Thank you all once again for running a lovely, fantastic organisation. I would love to go back again sometime, and I would definitely love to talk to other people about my experience.
Thanks once again.
Sian