Up to 30% off
Phinda Wildlife Research Project: 28 November - 12 December 2023*  

Blog |
African Black Rhino: Some Eye-Opening Facts (Infographic)
What comes to mind when you think of a rhino? A large, bad tempered prehistoric looking creature? To some point that might be true, especially considering rhinos have wandered the earth for over 50 million years, yet the rhinos we see today are vastly different to those prehistoric beasts. They have evolved, lived for some time, faded into extinction, and recently been the target of human greed and a commercial demand for poaching.
In our latest infographic we provide some eye-opening facts about the African black rhino, and explain how you can get involved and make a difference to its status.
At African Conservation Experience we work closely with both black and white rhino, from conservation work to tracking and monitoring, rehabilitating rhino orphans and so much more.
If you're interested in rhino conservation work in Africa, you can start your adventure today and find the perfect rhino conservation project for you by taking a look at the options below:
Rhino Conservation Experience
Become a rhino ambassador and get involved with one of the most urgent conservation challenges in Africa.
The Rhino Conservation Experience project covers everything from learning about the poaching crisis to providing protection through field tracking and monitoring, observing rhino behavior and helping with the rehabilitation process.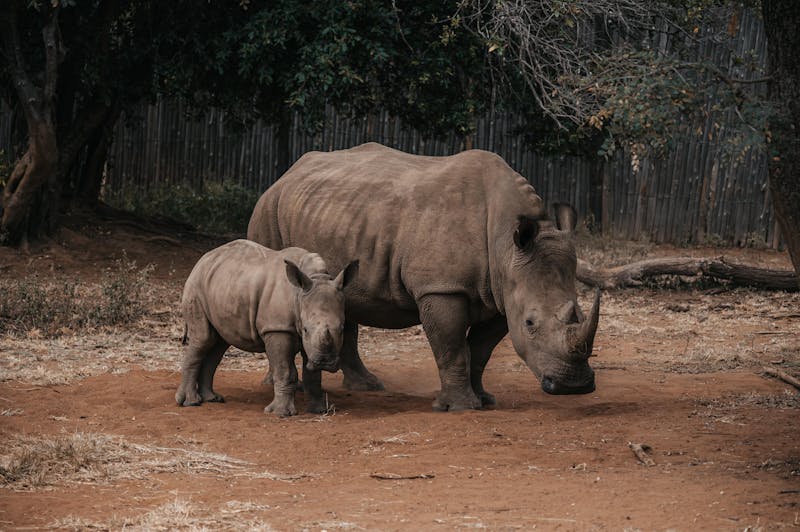 Care for Wild Africa Rhino Sanctuary
Want to help orphaned baby rhino? Interested in nursing African wildlife, hand-rearing and rehabilitating rhino?
Care for Wild Africa Rhino Sanctuary is a wildlife rehabilitation centre, specialising in infant wildlife care. The centre provides care for around 20 black and white rhino calves, and a host of other animals such as hippo, vervet monkeys, birds of prey and more.