Our Philosophy
We're working to create a brighter future for Africa's wildlife. We think the best way to do this is by empowering people to gain first-hand experience of wildlife conservation. Because the better we understand Africa's wildlife, communities and landscapes, the better equipped we are to help them thrive.
Southern Africa's original conservation travel company
When it comes to fulfilling the aspirations of both ethical travellers and the conservation community in southern Africa, no other company is more experienced or better connected than we are.
Wildlife conservation in this corner of Africa is a close-knit community of parks boards, researchers and conservationists. We have been working among these stakeholders since 1999 and have played a vital role in many of the community's landmark achievements. In fact, thanks to the pioneering work of our staff and customers, ethical travel is now seen as a cornerstone of the region's entire wildlife conservation strategy.
As a result, today we are proud to offer many conservation experiences that are exclusive to our travellers. Meanwhile, on a personal level you'll notice that many people welcome our travellers like part of the family. Because that's exactly what they are.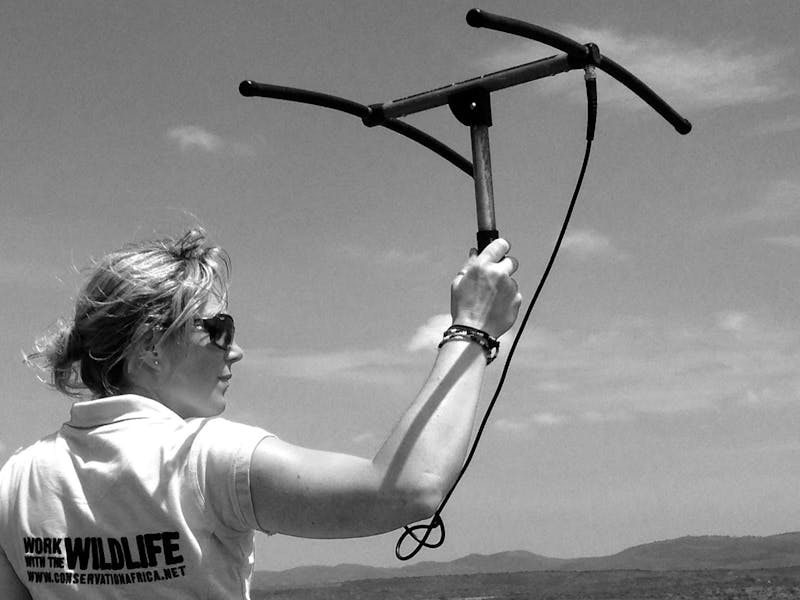 We are qualified zoologists and conservationists
Our team are not only experienced in travel management but also carry zoological and conservation-related qualifications. We remain at the forefront of developments in the field of conservation and stay up to date with developments in research, political policy and ecological issues. We have even become a leading voice in the fight against lion farming and cub cuddling in southern Africa.
This deep understanding of wildlife conservation enables us to select projects to work with that have focused conservation goals and therefore a genuine role for our travellers and volunteers. We carry out peer reviews with recognised professionals before starting to work with a new project and visit regularly to ensure our standards and expectations are continuously being met.
All of which means that none of our partner projects exist to profit financially from the growing ecotourism industry – they are all genuine, hard-working conservation projects that share our core values and ambitions.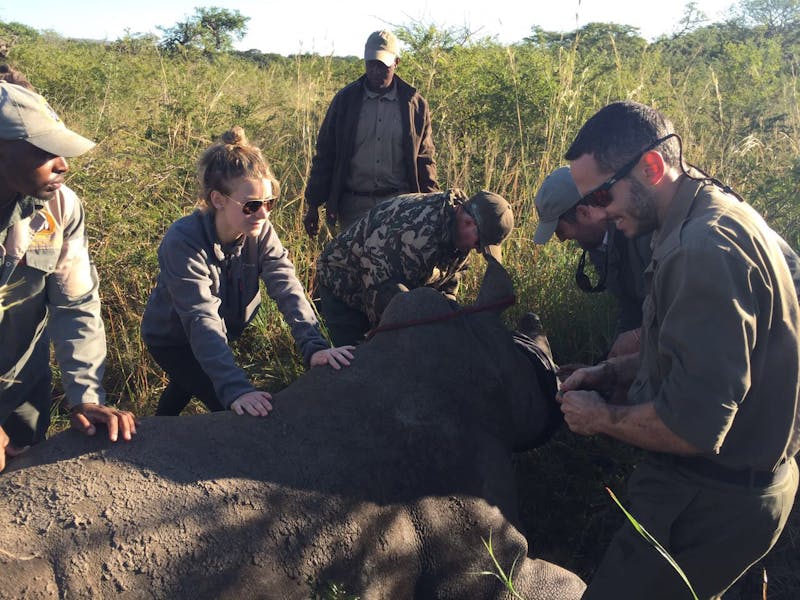 Legal and financial protection
We are the only organisation of our kind that has been offered membership of ABTA, one of the world's most recognised quality standards for travel. Find us at abta.com/abta-member-search (our membership number is Y6702). 
We comply with the UK Package Travel Regulations, which set out strict standards of how we must operate in order to protect our travellers. These regulations apply to all our travellers, wherever they come from in the world.
Your trip with your students will be financially protected through ABTA and ATOL. This means that in the unlikely event we were to go out of business, you will be entitled to a refund of the package price. If you have already started your field trip, then your transport home will be covered. It also means that you are guaranteed a full refund if you decide not to travel when the UK Foreign, Commonwealth & Development Office (FCDO) advises against travel to your destination.
As a member of the Year Out Group, our accounts are also regularly checked and, in the highly unlikely event you need to make a financial claim, the Year Out Group offer an independent arbitration service for all our travellers. For more information visit: www.yearoutgroup.org
Personal guidance before you book
We do everything we can to ensure your experience with Africa's wildlife is inspirational, enlightening, even life-changing. And this journey starts long before you set foot on African soil. 
As part of our service, we take the time to talk to you before you book your experience – usually over the phone – to find out about your personal goals and what you want from your time in Africa. During this conversation, we'll also discuss a variety of options with you and answer any questions you may have. 
Not only does this service help you to select the right experience for you, it helps us tailor your itinerary to your needs. Which means when you finally arrive in Africa, everything is in place for you to have the wildlife conservation experience you've always dreamed of.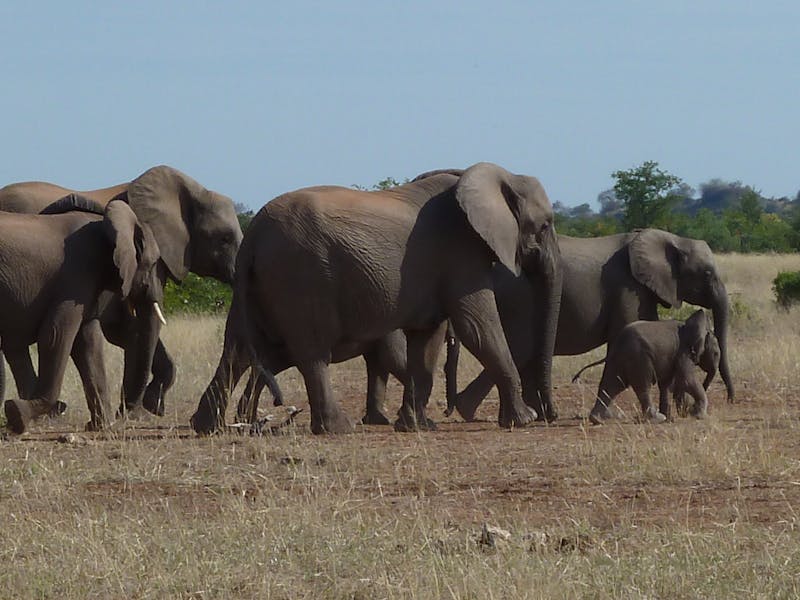 Join real conservation projects
By travelling with us, you'll team up with genuine wildlife conservation projects and initiatives. Nothing is for show – from the moment you arrive, you'll be making a real difference, helping to support the communities and ecosystems of southern Africa.
Depending on your choice of experience, you'll probably join the project's team of full-time conservationists by living onsite as well. Living and working shoulder to shoulder with some of Africa's leading conservation professionals is an amazing way to learn about the wildlife and the challenges they face.
What's more, you'll be a valuable member of the team. Most of the projects we partner with are fairly small, which means your passion and endeavour will have an immediate and visible impact on their day-to-day running.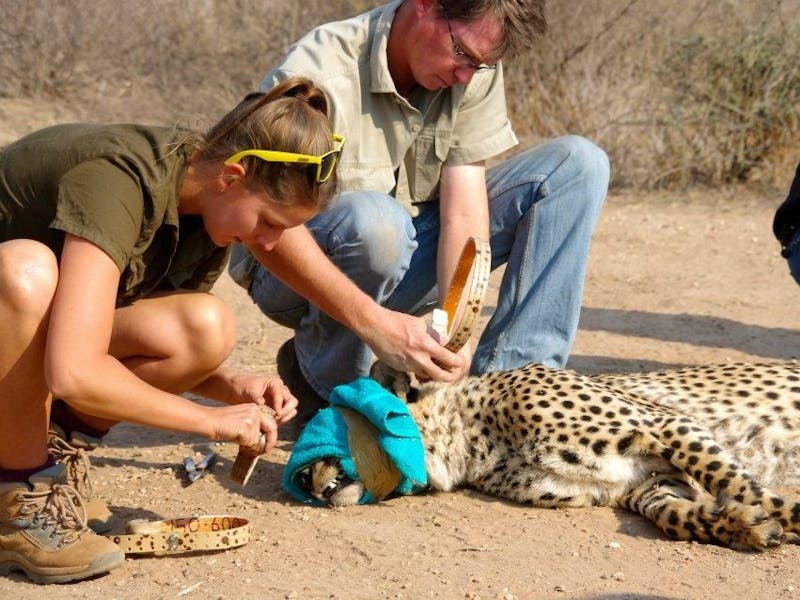 Total peace of mind with 24/7 in-country support
We want you to have an amazing experience in Africa, without worrying about how you'll get from A to B, how to pronounce "zewu" (that's "wow" in Zulu) or a thousand other questions that might get in your way.
That's why we have a support team on the ground in Africa. We'll meet you at Johannesburg airport, answer all your questions and make sure you have everything you need for your stay. Then we'll see you safely to your transfer to your destination.
Throughout your stay, we're available 24/7 if you need assistance or just want a chat. Then, as your experience comes to an end, we'll meet you back in Johannesburg to hear all about your adventure and see you safely onto your flight home.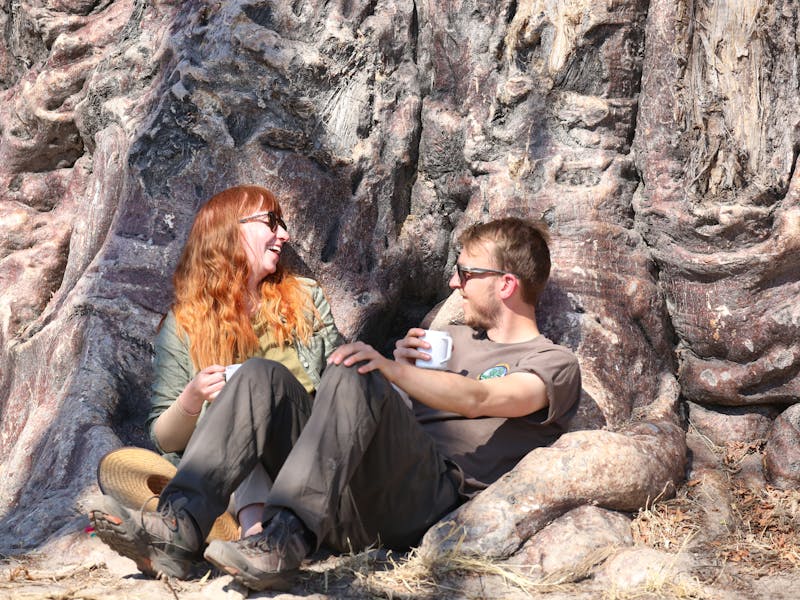 Empower vital conservation initiatives
As a conservation traveller, it isn't just your time and energy you'll contribute to your host project(s). Part of your booking fee goes directly into helping build a sustainable financial future for wildlife conservation in southern Africa, empowering these initiatives to carry out their work. 
From hydrophones to helicopters, money from our travellers has helped projects invest in all kinds of vital new facilities. We've also sponsored much-needed equipment and provided interest-free loans to help initiatives broaden their impact. What's more, we've been a key partner in setting up many projects that you can visit today. 
In fact, much of the marvellous wildlife conservation work that happens in southern Africa today simply wouldn't be possible without travellers like you.