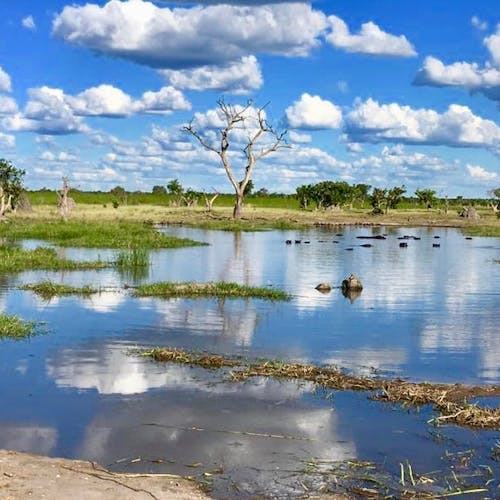 Blog |
Discovering Africa's last true wilderness
Joe Sills explores the beauty of Botswana in the rainy season on one of our voluntourism ventures. While not the peak time for tourism, it promises blooming wildflowers, full pans, and, as he discovers, the most extraordinary wildlife in the glimmering grass. Most importantly, the data Joe gathered was a direct helping hand to the overall conservation efforts for this wilderness. Read our summary of his African Conservation Experience below, or visit National Geographic for the full story.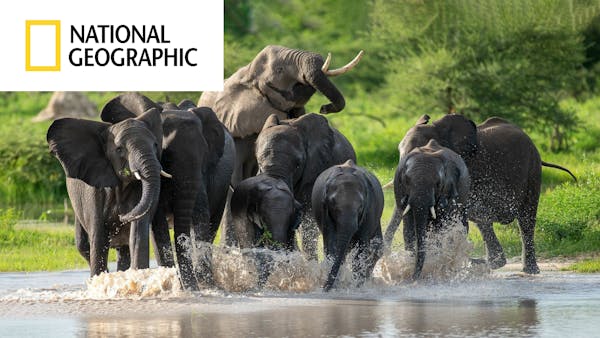 We were so excited for Joe to recently join our Okavango Wilderness Project! Botswana and the Okavango may be known as one of the richest wildlife enclaves, with 40% of the total land area devoted to national parks, reserves and wildlife management areas, but with the ever-growing threat of climate change, it's more important than ever for us all to work alongside conservationists and assist in the monitoring of wildlife habitats and populations.
The Okavango Wilderness Project itself monitors animal population changes over time to see how they are affected by human activity, which is critical information for the long-term sustainability of the Okavango Delta. Volunteers, such as Joe, are given the opportunity to have a positive impact on the long-term sustainability of the wildlife, in one of Africa's last true wilderness areas. We want to play a direct, positive part in this incredible country's future and so did Joe – so we were a perfect team!
Joe's African Conservation Experience trip wasn't a conventional safari trip – wildlife encounters were not manufactured. What Joe experienced was a meaningful moment in the bush, working for the wildlife itself. He researched, informed, and made a difference. From the moment he landed, the situation surrounding the rising temperatures and decreasing water sources was explained to him, by none other than Christiaan Winterbach – a wildlife researcher who specialises in lions and has been working on a climate map of the Okavango Delta since the 1990s.
Did you know?
Botswana is home to two of the 10 remaining mega populations of African lion. This is crucial information, because lions are a key indicator of the health of the ecosystem. So we were delighted to hear that Joe spotted a lion, and not just the tracks he recorded!
Recording wildlife activity, from simple prints to sightings, to noting no animal activity at all, is all important data collection that can help inform everyone of the area from conservationists to the government. Joe also learnt how to use a rangefinder, logging animal information to create population-map models, and 'transecting' – making observations along a predetermined, straight route – and how it was different to your average safari, which have no control to their movements and instead chase sightings of Africa's Big Five.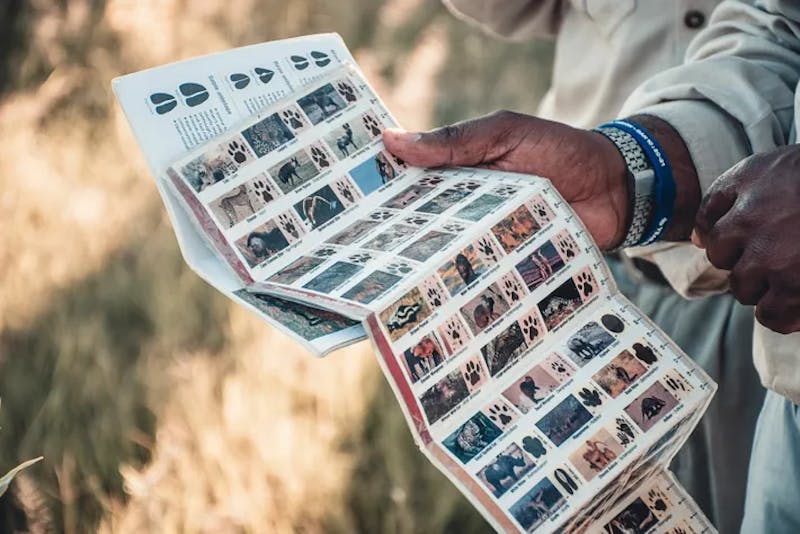 Voluntourists like Joe can instead enjoy a slow safari, where science takes the front seat and meaningful experiences are crafted – from his adrenaline rush of encountering a herd of elephants gorging themselves on the trees, to him being remarkably good at spotting the simple guinea fowl. These experiences weren't chased – and that made them all the more rewarding.
You can read Joe's full story in the travel section of National Geographic Magazine's September edition, and online here. From everyone at African Conservation Experience, thank you Joe, and thank you Christiaan Winterbach, Melanie Van Zyl, Margarita Samsonova and James Gifford for the incredible photos!
If Joe's experience has inspired you to work alongside ardent conservationists and wildlife trackers, to make a real contribution to Botswana's wildlife conservation, why not take a look at our Okavango Wilderness Project for yourself? With 900,000 acres to explore, bordering the Moremi Game Reserve, you too will pick up a variety of bushcraft skills while working with some of Africa's most iconic species, and will help to protect and understand one of the largest intact ecosystems in Africa.