Up to 30% off
Phinda Wildlife Research Project: 28 November - 12 December 2023*  


Blog |
Fall in love with Africa - just one side effect of ACE volunteering
Africa gets under your skin. Everybody in ACE knows that only too well – for most of us, that's why we love what we're doing! And it's wonderful to follow someone else through their journey from planning a trip to experiencing the country and wildlife first hand falling in love with Africa themselves.
Here Sharon Ringel takes us through her very own life-changing experiences at the Phinda Wildlife Research Project earlier this year.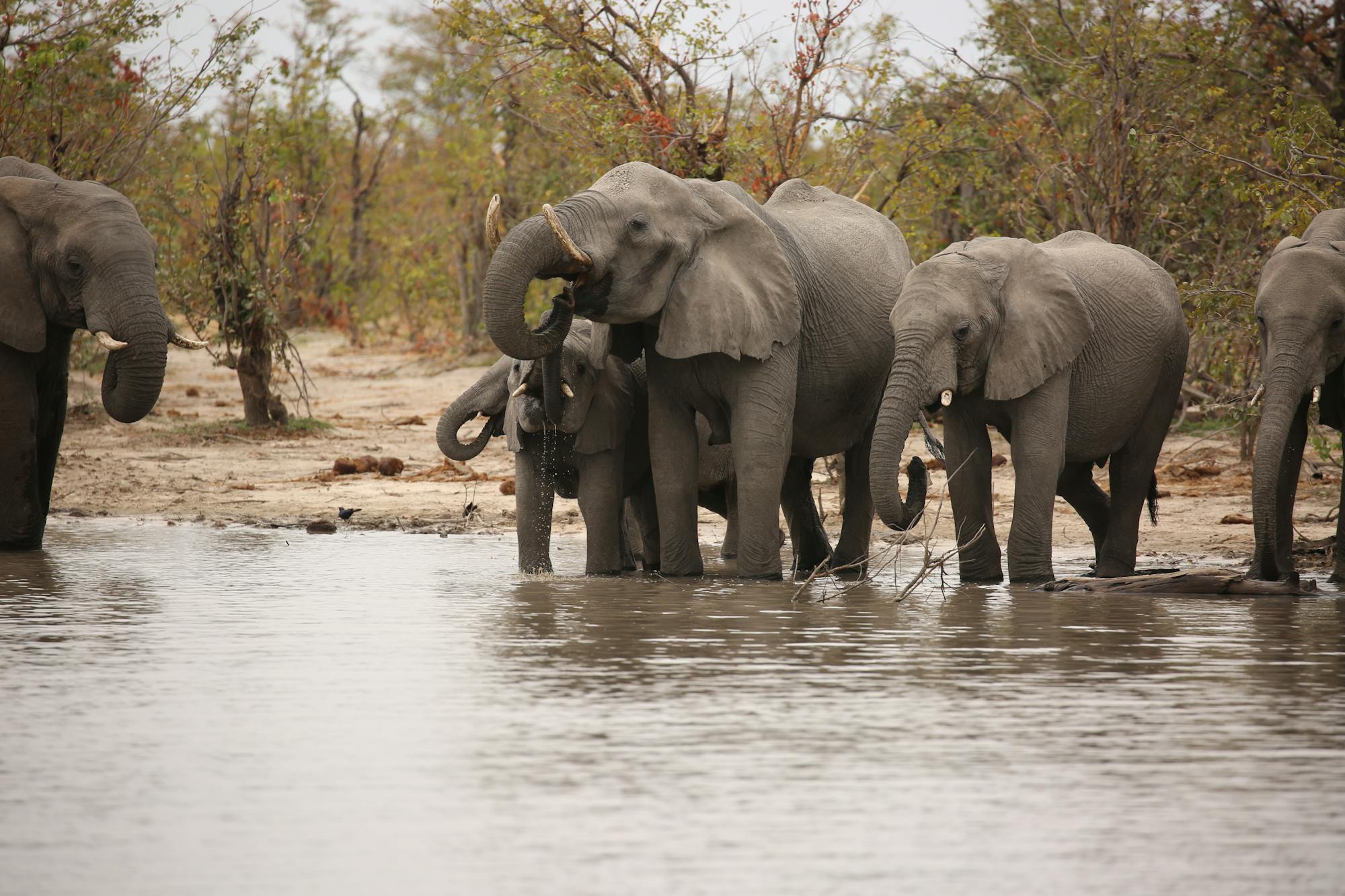 My Phinda Research Volunteer Experience was my first trip ever to Africa and one that has left me with incredible memories to cherish forever. I was drawn to Africa after watching television programs on Game Reserve Management, and was enthralled by the work they were doing to conserve and manage wildlife there. I fell in love with the Rhino specifically and just had to go see them in their natural habitat and get a better understanding of what their plight is like there. I chose Phinda to also work with the Big 5! I was not prepared for what I was about to experience, as I underestimated the impact a trip like this can have on your life. It has changed me in so many ways!
My first day at Phinda I met JR (the resident Wildlife Monitor), who I and the other volunteers would spend the next 3 weeks with. On our first monitoring patrol through the reserve we saw an 8 member herd of Elephants. There was a matriarch with a radio collar on and several other adults and calfs in the group. They were walking right next to the vehicle, so close you could have touched them. It was a particularly neat discovery to see how quietly they navigate through thickets or on roads, with barely a sound. I learned later during my trip how hard it truly is to find these majestic animals despite their enormity. I was next surprised to see how protective they were of their young. It was hard to get a glimpse at first of the young calfs, as they were often at the underbelly of their mom or between several cows. Being my first ever interaction with Elephants, I was beside myself with excitement, it was more than I ever expected on day 1. I had no idea what more was in store for me over my 3 weeks there, and every day was even more exciting than the last.
Over my 3 weeks there I learned to use telemetry equipment to track Leopard and Ele's, to identify tracks of Lion, Leopard, Ele's for tracking purposes, participated in Biopsy darting on Lion, and Rhino, participated in a Lion tranquilization darting (for DNA collection so 2 young males could be sold to an interested party) and I learned to identify Rhino through ear notching count techniques. We collected valuable data on animal counts, GPS locations, as well as sex, age and size of them and catalogued this data in their archives. The research we were participating in was primarily long term data collection, and observation of animals on the reserve (health, watching for injuries, snares). The data we collected is used by the reserve to control populations, predator/prey balance, monitor habitat requirements and maintain reserve biodiversity. I was also fortunate enough to be able to spend an afternoon with the Anti-poaching team on the reserve and was enthralled with their commitment and dedication to their cause, despite its dangers. During my time at Phinda I observed almost every type of animal on the reserve including the Big 5, as well as Kudu, Nyala, Impala, Giraffe, Warthogs, Hyena, Waterbok, Crocodile, Hippos, Zebra, Duikers, Vervet monkeys, Jackal and many special birds including Marabou, Burchells coucal, and Bee eaters. It was a breathtaking 3 weeks and I met some tremendously special people along the way!
My 3 most exciting experiences
Tracking Ele's to a water hole where eventually over 40 of them arrived one by one to take in some mud baths and water on their way through this area of the reserve. In this particular interaction I witnessed young bulls play fighting with their tusks, water showers the Ele's would indulge in, more baby Ele's than ones heart can enjoy, but greatest of all was the 8 different Ele's that came right up to the Land Rover and where I was face to face with these magnificent animals. The trunk of one bull Ele in an effort to figure out what I was, came within inches of me as he navigated his trunk towards me. There is nothing more special than that experience I had at Phinda with these Ele's.
Lion tranquilizing. With a prospective buyer for 2 young male lions, our job was to find them and capture their DNA so their health, sex and general welfare could be determined. We went to an area where they had been spotted and we located them there. With a warthog kill tied to a tree, animal distress calls being played on a speaker; it took literally 2 minutes for the lions to start appearing. In all there were 6. The lioness was the first to the kill, and then her sub adult cubs arrived one by one. It was very thrilling to hear the groans and growls of the gorging lions. Very intimidating and very real, noises that did not stop throughout the entire feast and we were just feet away from the chaos. The 2 males of interest were in perfect position for darting, the darts hit their target, the lions slumped to the ground and our work began. They were moved onto the back of truck so work could be done safely on them 50 feet away from the others. Clippings from their ears were taken and put into vials, their general body condition was analyzed, eyes were checked and then I had my opportunity to touch, and get pictures with the lion. I picked up his paw, surprised at how heavy it was, and then I lay beside him to show how big he was. It was a truly amazing experience I will not soon forget.
My precious moments with the Black Rhino. As I mentioned this was one of the main reasons I came to Phinda, I wanted to get to know the Black Rhino. On this particular excursion I had a good hour with these cherished animals and really came to love them even more. It was a group of 6 in a marsh area of Phinda. We turned off the land rover after getting within 20 feet and we sat and watched. One by one, the Rhino came closer and closer to investigate us. First it was a brave calf, and as he cautiously meandered his way to us, often looking behind him to see if mom was in tow. As they approached the vehicle, faces pushed up in the air to get a smell, they came within 3 feet of me and I was able to gaze into those big beautiful eyes. This was the culmination of my trip! They were very curious that day and all 6 of them were all around our vehicle, just looking at us and grazing with absolutely no fear. This moment changed me significantly as now I could truly understand why they were such a threatened species… they so easily stood within reach of me. As much as I wanted to experience that moment, I was saddened to know that their gentile nature is part of the reason they are also in trouble. If I could do this, so could a poacher. This was an extremely sad, but precious moment for me. But it is not all bad news as Phinda has a fantastic anti-poaching team who works hard every day and night to ensure their safety. Ryno and his team are very passionate about their work!
Coming home was very emotional for me! I had so many special moments and memories while I was at Phinda, that by the end of this trip I was in love with all the animals and those working relentlessly behind the scenes. With a heavy heart I left, teary eyes and all, and arrived home with a new found love of South Africa and their incredible animals.
Now I know… Africa is a place I will visit again!