Up to 30% off
Phinda Wildlife Research Project: 28 November - 12 December 2023*  

Blog |
Rescue, raise, rehabilitate and release
Lonely Planet has recently published an article explaining how conservationists protect rhinos from poachers in Africa, focussing on the rescue of Kwayera, an orphaned and heavily wounded white rhino calf who came to Golola Rhino Orphanage and Rehabilitation Centre when he was less than a month old. The name Kwayera was given to him by The Rhino Orphanage, meaning "Dawn", as they aim to bring him many more sunrises. Read on to learn more about the process of rescuing orphaned rhinos, Kwayera's story, and how you can support in creating more dawns for rhinos just like Kwayera.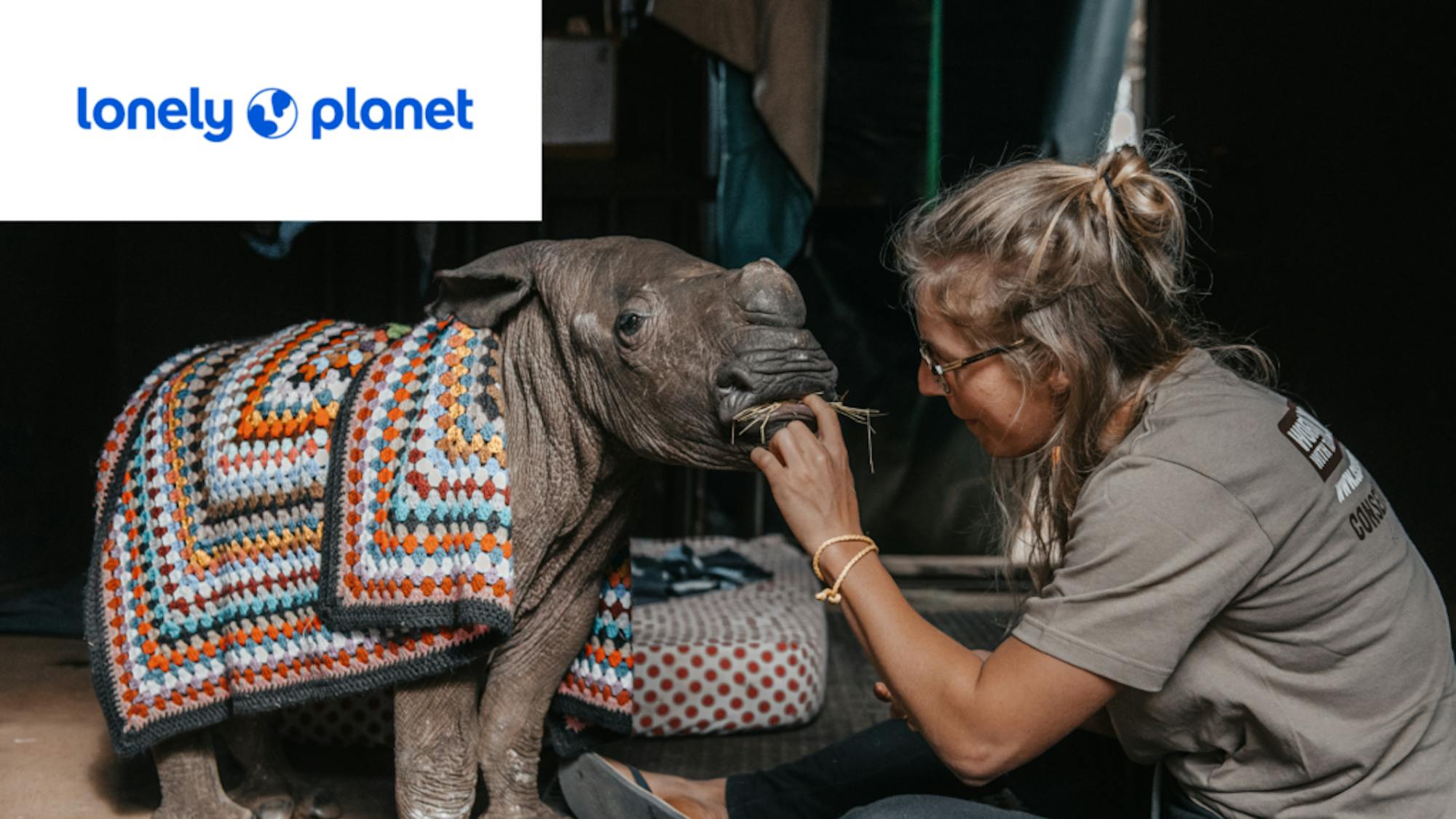 Golola Rhino Orphanage and Rehabilitation Centre is the world's first dedicated rhino orphanage, founded in 2012 by Arrie van Deventer. Their mission: to rescue, raise, rehabilitate and release orphaned rhinos so the species can survive extinction; to educate the public about poaching and the plight of the rhinos; and to never commercialise or expose rhinos for profit or gain. They are committed to fighting on behalf of these remarkable animals who cannot fight for themselves – just like Kwayera!
Rescue
Kwayera (locally nicknamed as Benji), is just one of the many rhinos at the centre. He was found alone on a private wildlife reserve, and while it is unclear what happened to his mother, most orphaned calves are a victim of poaching. Horns from killed rhinos enter the lucrative rhino horn trade, where an extensive network of international operatives compete for samples that can sell up to USD $60,000 per pound. In 2021, 451 rhinos were poached in South Africa alone.
Raise
Kwayera has, and will continue to, spend the next months protected by an anti-poaching team with 24/7 veterinarian care. This is all down to The Rhino Orphanage's diligent staff and the incredible volunteers that come to the rehabilitation centre with a common goal: to preserve one of Africa's most threatened species.
Rehabilitate
Our Golola Rhino Orphanage Centre and Rehabilitation Project gives you the opportunity to gain hands-on experience of caring for orphaned and injured baby rhinos, and monitor those released. You will be actively involved in every detail – from the training of anti-poaching dogs in the bush, to bottle-feeding a rhino calf and being guided through vet nursing work. It is only once the baby rhinos have been completely weaned do the carers take a step back and fully allow the adjustment period to take place, where rhinos foster confidence with one another and form bonds.
Release
Generally, a rhino is ready for release at around 4-5 years of age, when they're strong enough to defend themselves against predators as well as other rhinos. When The Rhino Orphanage releases rhinos, they continue to monitor their progress in the wild, which is one of the many activities volunteers can be involved in. This is to ensure they remain healthy, and integrate and adapt well to their new environment.
Phinda Private Game Reserve is one of the great success stories of African wildlife conservation, with one of the lowest rates of poaching in Africa. The land is also owned by the local community, so everyone works together to protect the wildlife, and you can also volunteer to be part of the main research team to monitor the populations of released rhino – even black rhino as part of the pioneering WWF Black Rhino Range Expansion Project! You will use satellite technology to track wildlife movements, record sightings, preserve habitats, and ultimately learn about the conservation, ecology, biology and behaviour of Phinda's wildlife.
Make a difference
The Rhino Orphanage only accepts a few volunteers at a time, so you have the chance to work directly with professionals and be part of the project staff, exchanging stories with the team over the open fire in the evening.
The Phinda Wildlife Research Project will give you the opportunity to work behind the scenes, seeing a side of Phinda that tourists don't usually experience, while being an integral member of the conservation community.
For more information about Kwayera's rescue, read Lonely Planet's article Protecting rhinos from poachers in Africa – what it's like working on the frontline. You will follow Kwayera's journey for the first two weeks at The Rhino Orphanage, before travelling to Phinda to learn about monitoring adult rhinos in the wild.