Up to 30% off
Phinda Wildlife Research Project: 28 November - 12 December 2023*  

Blog |
Travellers' Stories: How A Lion's Roar Set Me Free
Packing your bags to help contribute to conservation efforts in Africa is a big decision, but it's sure to be one you'll never forget. Here at the African Conservation Experience, we work to ensure your experience is just as important for you as it is for the animals. Some of our lovely volunteers have even found their life incredibly altered after visiting our rehabilitation centres in Africa.
Such is the case for Sonia, who found her first up-close experience with a lion so profound it changed her outlook on life when she returned home. Here's a brief look at Sonia's experience on her 12-week trip working in the Moholoholo Wildlife Rehabilitation Centre, researching in Botswana, Hanchi Horseback Conservation and the Phinda Wildlife Research Project.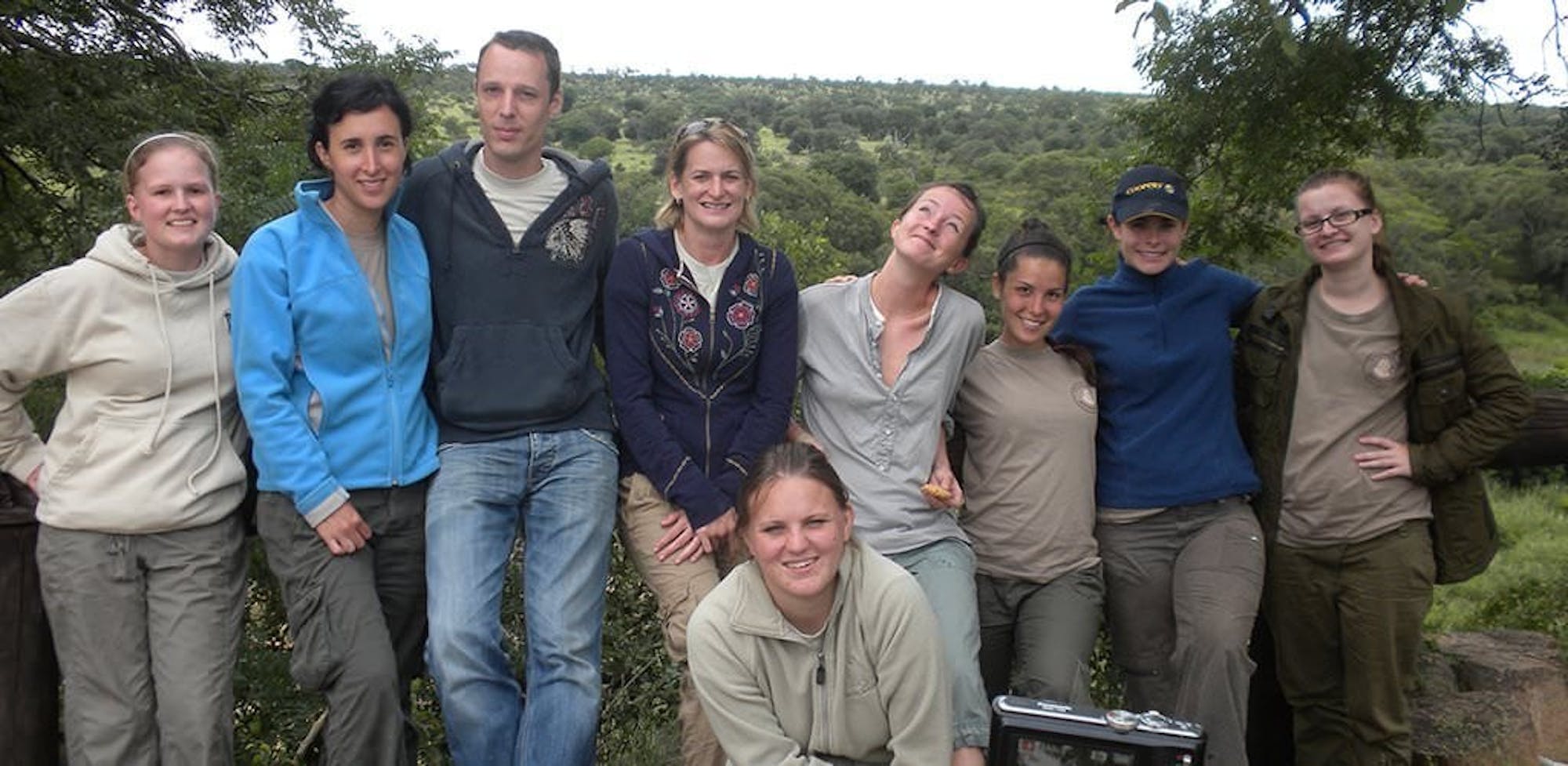 At thirty-seven years old, I was worn down by city life. Boyfriends and friends had come and gone. Single, unfulfilled, unemployed and battling frequent bouts of crippling anxiety, I knew I had to make a change. Channelling my fears and yearning to experience more of life, and inspired by a deep love of animals, I uprooted myself from a life I had worked so hard to build. A healthy dose of serendipity, three months and 6000 miles later, I touched down in Johannesburg where Martin, part of the ACE team in South Africa, allayed all my fears about spending the next twelve weeks away from everything I knew.
My purpose-filled days of caring for sick, injured and orphaned animals at the Moholoholo Wildlife Rehabilitation Centre near Hoedspruit, South Africa, including a black rhino called Dela and a cheetah called Bullet, nurtured my weary soul and encouraged the tired edges of my life to ease. Conversely, the grittiness of conservation and difficult decisions that staff at Moholoholo Wildlife Rehabilitation Centre made every day challenged my strength and resilience at every turn. But, it would be a lion, rescued seventeen years earlier who would change my life forever. As he roared in response to Brian, centre manager, calling his name, I fell to the ground, clutching the grass in an attempt to steady my body from the uncontrollable shaking. My tears, as they fell, wrung with inner pain. Each roar punched me with a thud, rattling the armour I had spent decades creating to protect myself from the outside world. I cried for days, not understanding what had just happened to me.
After four weeks, I travelled to a research project in Botswana, its remoteness comforting rather than terrifying, sending isolation and loneliness scurrying, feelings I had so often felt in my life in large cities. Not only were herds of elephant, impala, kudu and all manner of wildlife suddenly right before my eyes, but also the vast vistas of mopane savannah and crisp horizons were sights beyond compare. Facing my fear of the dark by walking alone in the dead of night gave me a renewed sense of confidence. Thrilled at passing the tracker's test, I revelled at sitting on the tracker's seat, providing me with an unparalleled feeling of floating in the air. The hours chatting with my fellow volunteers late into the night around the fire pit cast a deep glow inside my heart, as warm as the flickering flames.
Three weeks later, another transfer van organised by ACE, took me safely to Hanchi Horseback Conservation, back to South Africa, where I learned to ride and trot, the feeling of which swelled my burgeoning confidence. Caring for the ten rescued former racehorses filled my overwhelming need to be closer to animals again. Riding out in the bush atop a horse brought me a joy I could never have imagined.
My final destination for the last two weeks of my twelve-week adventure was at the Phinda Wildlife Research Project searching for collared lions, counting elephants and rhinos and attempting to tranquilise a leopard which provided me with countless adrenaline-induced experiences. Here, I continued to push my boundaries of what I thought I was capable of, including looking for an antelope to kill for bait.
After twelve weeks of incredible, exhilarating experiences, I went back to my life and it continued as before – the bullying at work, the loneliness and isolation, until one day in the depths of my despair, thoughts of how Big Boy's roars made me fall to the ground and weep filled my mind. Now I was ready to listen to the message I had been unwilling to hear. I could no longer hold on to that which refused to be held. In the months that followed, I set up my own business freeing me from the confines of working for someone else in an environment contrary to that which I need to thrive.
Africa will change you, whether you go for two weeks or for two months. Africa certainly changed me. Big Boy's roars created chinks in the armour that I had hid behind, and now let in light where none had been before. In essence, he gave me the gift of freedom to stand in my truth—freedom and truth that now help me to navigate life's twists and turns, no matter how challenging they may be. So, whether you sense there is more to life than the life you are living, or your fears are holding back, or you are simply yearning to do something positive for our planet, then ACE can certainly give you the support and confidence to take the first step. The first step is always the hardest, but worth taking, for it is one step closer to aligning yourself to who you truly are.
My honest memoir about my experiences as an ACE volunteer called A Lion's Roar: Fear, Courage and Whispers of Change is now available to purchase on Amazon.