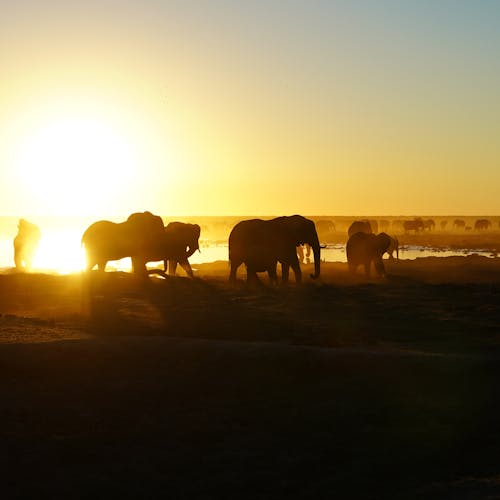 Blog |
Volunteer Diary: Mark Atkinson Discovers His African Dream
"I have always cared passionately about conservation and the environment. I remember some years ago watching the 'Elephant Diaries' on TV and thinking that's for me! I had always wanted to go to South Africa, so I did my research and booked my trip to Khulula Wild Care.
"At Khulula it's hands on caring for and learning about the animals at the centre. Some are returned to good health for release back into the wild whereas others become permanent residents. There was Kevin the ostrich, who had left but decided to return because life at the centre was so good! He had learnt there was plenty of food around in the different animal enclosures and clearly realised this was a good thing. Then there were the two mongoose, who spent their days following everybody around, curious about everything, playing and stealing food.
"Before I arrived at the centre I had decided that no matter what happened I was going to get the most I could from my time in Africa. I wasn't disappointed!
"From the start the sights and sounds of the the African bush struck a cord in me. The centre is situated on high ground and has stunning views all around. The sense of peace and space were thrilling. I realise South Africa has it's problems, conservation and environmental issues are always ongoing and the work will never be finished. But what country doesn't have problems to work through?
"In my two weeks at the centre I was given Bobby to look after. Bobby is a young white rhino, who was at the time of my stay 6 months old and weighed about half a tonne. The time I spent with this amazing animal will always be a very special time in my life.
"Each day he was given five feeds of powdered milk, water and vitamins with each feed being 8 litres. The first was at 6.30am the last was at 9.30pm. I will always remember how he would be waiting to be fed as he would know when his feeds were due. He always enjoyed the company and attention at these times and would communicate with gentle whines and chirping sounds.At these times it was easy to forget that this 'baby' was half a tonne of muscle and pure strength who could be irritated and bad tempered.
"One of my favourite times each day was after his 2pm feed. At this time he was at his most relaxed and gentle. He liked nothing more than a good scratch or tickle. I would climb into his boma and start by giving him a rub in those areas where the skin is thinner and more sensitive; inside his rear legs and behind his ears. Before long this had the desired effect, he soon realised he was on to a good thing and would slowly sink to the ground and lie on his side. This was always a magical moment, to have a bond with such a fantastic animal, to hear his gentle grunts and whistling sounds as he totally relaxed. The feelings I experienced are actually very difficult to express adequately in words because they struck a cord in me that ran very deep.
"Also on the land of the centre there was a group of giraffe who were regular visitors in the morning. It is hard to imagine a more surreal moment, in the early hours with the morning mist and soft light, these graceful and elegant animals would visit us. The thrill and beauty of such an encounter is an amazing experience, to see these animals in their natural environment was a privilege.
"I was at Khulula for two weeks and I wish I could have stayed longer but the reality of a life back in England did not make this possible. However, in the time I was there I was thrilled by all I saw and did. I count myself lucky to have had such an experience and have many good and happy memories.
"My time with Bobby has had such an impact on me that words can never do justice. I have promised myself that one day I will return to Khulula to catch up with the friends I made and to see how the centre has progressed.
"Lastly, one morning when I woke, about half way through my stay, I had the overwhelming feeling of having arrived, a strong emotional feeling of being 'home'."
By Mark Atkinson, 50, Career Break at Khulula Wild Care.