Learning outside the CASroom
We know how much time goes into organising an incredible field trip for your International Baccalaureate (IB) students. For over a decade, we have organised tailor-made, educational and immersive field trip programmes for IB students around the world.
All of our programmes align with the United Nations Sustainable Development Goals, aimed at fostering personal and interpersonal growth in participants, and all of our trips are overseen by our dedicated Academic Operations Team.
Suitable for students studying IB DP Biology and DP ESS, our field trips have also provided topics for CAS Projects and answered EEs and IAs such as "How does the density of vegetation affect the distribution of predators, grazers and browsers in the Greater Kruger National Park?"
Read more below or Enquire now
Meet international curriculum requirements
Our field trips are specially designed to meet the requirements of international curricula, such as the Creativity, Activity and Service (CAS) elements of the IB Diploma.
Enjoy a safe, hassle-free trip
With our specialist local staff and 24/7 support, you and your students can focus your energy on contributing to ethical, meaningful and sustainable conservation initiatives.
Cost-free for teachers
There are no direct costs to your school and your participation as a teacher is completely free.
Align with the United Nations Sustainable Development Goals
All of our projects have short, medium and long-term objectives that align with the United Nations Sustainable Development Goals (UN SDGs). Through your service work and financial contribution, you will help us support the retention of wilderness areas for wildlife conservation, which protects endangered species and maintains carbon neutrality.
Legally and financially protected
We comply with the UK Package Travel Regulations, which set out strict standards of how we must operate in order to protect our travellers. These regulations apply to all our travellers, wherever they come from in the world.
Your trip with your students will be financially protected through ABTA and ATOL. This means that in the unlikely event we were to go out of business, you will be entitled to a refund of the package price. If you have already started your field trip, then your transport home will be covered. It also means that you are guaranteed a full refund if you decide not to travel when the UK Foreign, Commonwealth & Development Office (FCDO) advises against travel to your destination.
Develop an international understanding, working alongside the community
Our field trips empower your students to make a real difference not just in their own lives – but also in the lives of others. We work closely with local organisations and communities and ensure the projects we support are locally driven. Your students will engage in practical environmental work and develop leadership skills under the guidance of wildlife and community professionals. Alongside these expert guides, they'll discuss important issues facing wildlife conservation and African communities.
Students enjoy active service learning with real-world impact
Through guidance, advice, providing volunteers and financial support, we help vital conservation projects get started. These projects would not exist without us, or without you. Our experiences go beyond the limits of a normal educational field trip, as your students play a direct role in helping real conservation projects establish themselves.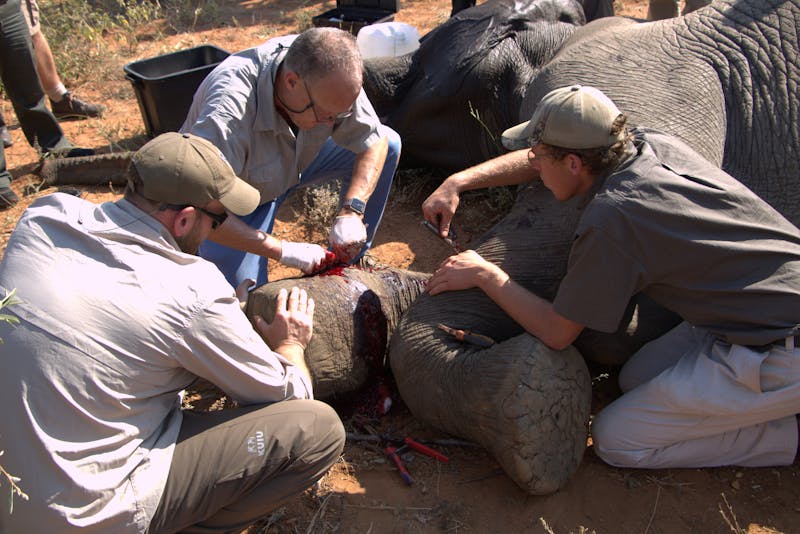 Address the 7 CAS learning outcomes
Your students will work alongside wildlife conservation professionals from diverse African cultures, developing a deep understanding of conservation and its global context. They'll gain invaluable research skills such as data collection, tracking, and camera trap usage while debating the ethical implications of conservation methods. All of these experiences will also equip them with practical skills and life lessons that will last a lifetime.
Collect data for Science IAs and EEs
The data collected during the biodiversity field research sessions can be used by students for their own Internally Assessed investigations (IAs) or Extended Essays (EEs) and research methods can be adapted in order to accommodate research aims of individuals. Previous successful IAs and EEs include "To what extent can the use of technology offer improvements in estimates of biodiversity? A comparison of camera traps with observational data."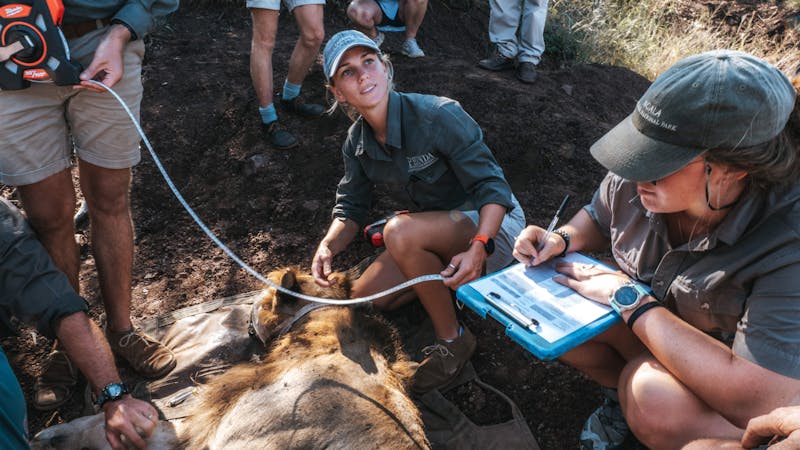 Meet IB goals through experiential learning
Your students will engage in insightful discussions and debates on the complex issues surrounding wildlife conservation, African culture, and politics, through cultural immersion and practical service work. As part of the learning experience, you and your students will collaborate with local professionals and develop a range of research and data-collection skills, with results feeding into current national studies and objectives. We work with international organisations such as WWF and Rhinos Without Borders.
All trips are overseen by the Academic Operations Team
Our Academic Operations Team are qualified zoologists and conservationists headed up by our Academic Operations Manager who has spent a year teaching marine ecology in the USA, and has completed a PhD in Ecology at Oxford University. With their background and over 10 years' experience, they have a great insight into what students, educators, school principals and parents are looking for in experiential school trips.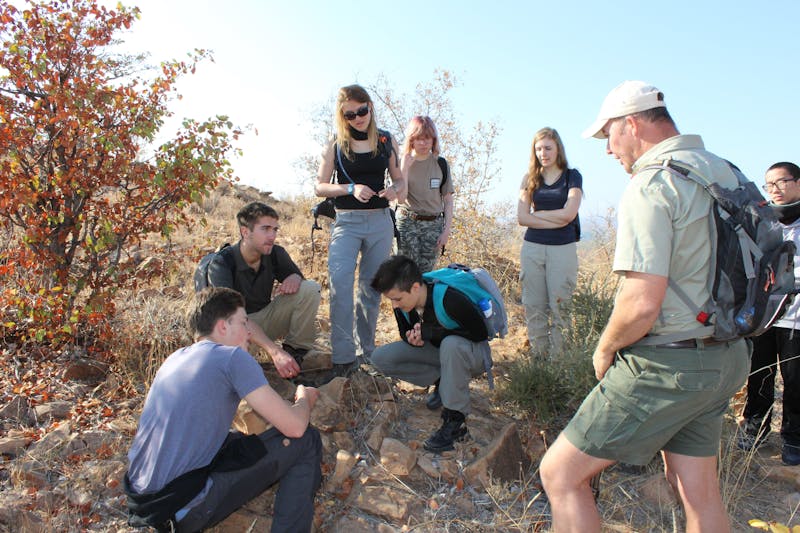 We organise and run the entire experience for you
Each field trip of ours is 100% bespoke, with the itinerary flexible depending on your students' learning goals. We handle all aspects of the trip for you - operations and logistics are taken care of, secure transfers and accommodation are arranged, activities and excursions are planned in advance and executed by our team on the ground, and we will meet you at the airport for your arrival and see you safely on your flight home. 
100% tailor-made
We arrange field trips across southern Africa, including areas such as the famous Greater Kruger National Park and the remote Okavango wilderness. We can offer complete privacy for you and your students, with a behind-the-scenes experience, away from tourists.
And it's free for you as a teacher!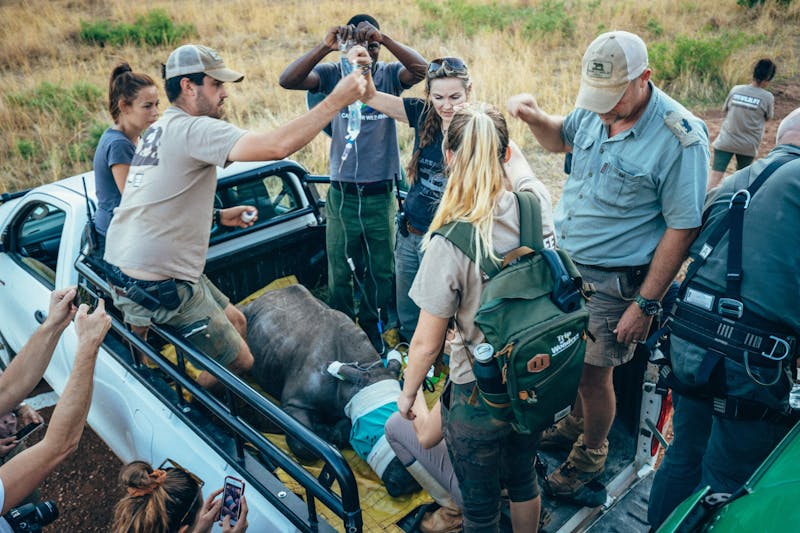 Contact us
All of our CAS trips are tailor-made and start from a weekly cost per student of GBP 955, USD 1270, and EUR 1127, which includes the experience, accommodation, food, transport and free places for teachers.
Fill out the form below to enquire about your options and a dedicated member of our Academic Operations Team will get in touch with you.