Blog |
'Work on the Wild Side' featuring former ACE volunteer Rachael Pfeiffer at Care for Wild
African Conservation Experience is proud to announce that a new 20-part wildlife series Work on the Wild Side starting 18th May on UK's Channel 4, will be featuring some of our key partners and people. The series follows vets and volunteers who gave up their day jobs in the UK and moved to South Africa to rescue, rehabilitate and release some of the world's most endangered animals. We are excited to see former volunteer Rachael Pfeiffer featured on the series at our project Care for Wild together with Will Shortridge and founder Petronel Nieuwoudt. Also featured in the show is Dr Peter Rogers, one of our wildlife veterinarians.
The series showcases South Africa's wildlife, shining a light on the critical conservation issues affecting some of the most vulnerable species. It's an emotional rollercoaster as our wildlife heroes draw us into their lives and talk about their passion to save animals in danger of extinction, from penguins and sharks in the Western Cape to the 'Big Five' in the Lowveld.
Each hour-long programme transports us to South Africa, where we will see vets and volunteers relocate giraffe, rescue a two-week old hippo, become surrogate mums for orphaned monkeys, give mouth-to-mouth resuscitation to a cheetah and assist in the process of dehorning a rhino — all in a day's work.
Meet our Wildlife Heroes:
At Care for Wild, the largest Rhino sanctuary in the world we meet Will Shortridge, a zookeeper from Colchester and Rachael Pfeiffer, a veterinary nurse assistant from Kent. Both Will and Rachael are excited about the upcoming TV Series.
Will Shortridge: "Having grown up in the UK I never could have imagined that I would be given the opportunity to work with African wildlife. If you are thinking about it, go and do it!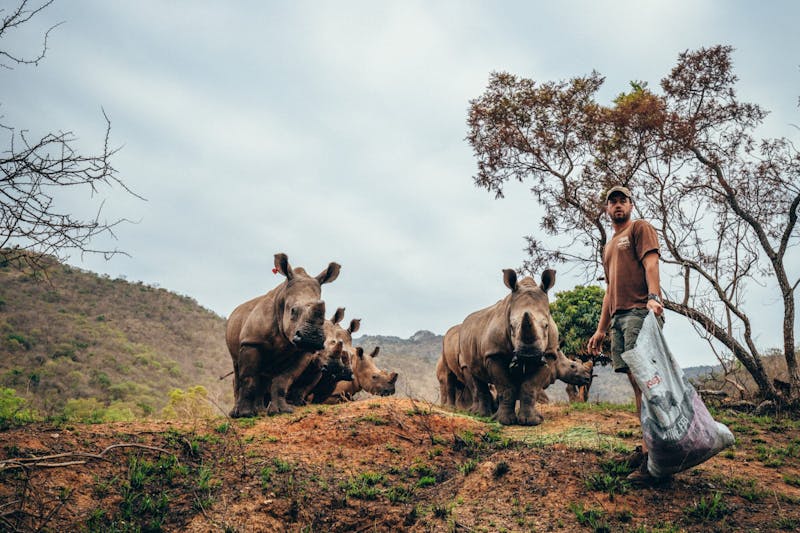 Rachael Pfeiffer: "Volunteering has changed the path of my life and I hope this show inspires people to follow their dreams as well. Working with the rhinos is the most fulfilling career I could have imagined doing."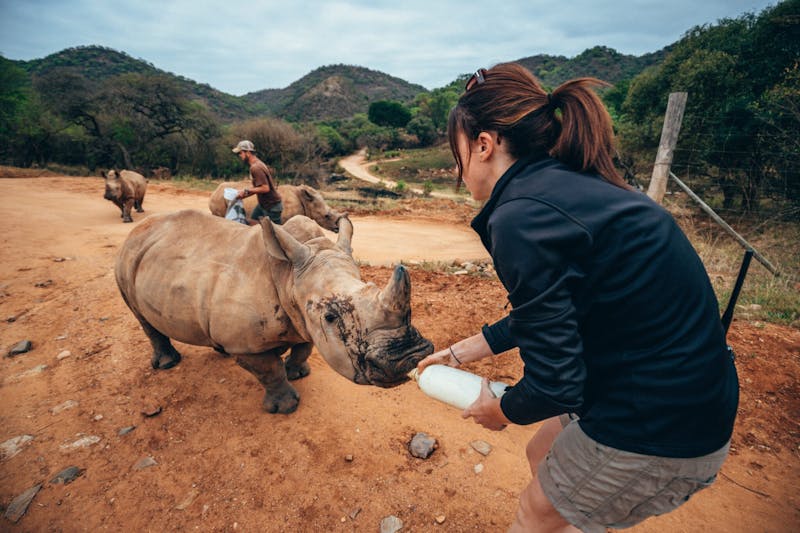 Care for Wild's mission is to help stop Africa's rhinos from slipping towards extinction. Will and Rachael share founder Petronel Nieuwoudt's determination to create a place of safety for rescued, injured and orphaned rhinos.
Meet our Conservation Champions:
Petronel Nieuwoudt: "The more that people around the world are made aware of the challenges that rhinos are facing, the better. We are grateful that Waddell Media and Channel 4 have chosen to tell our story."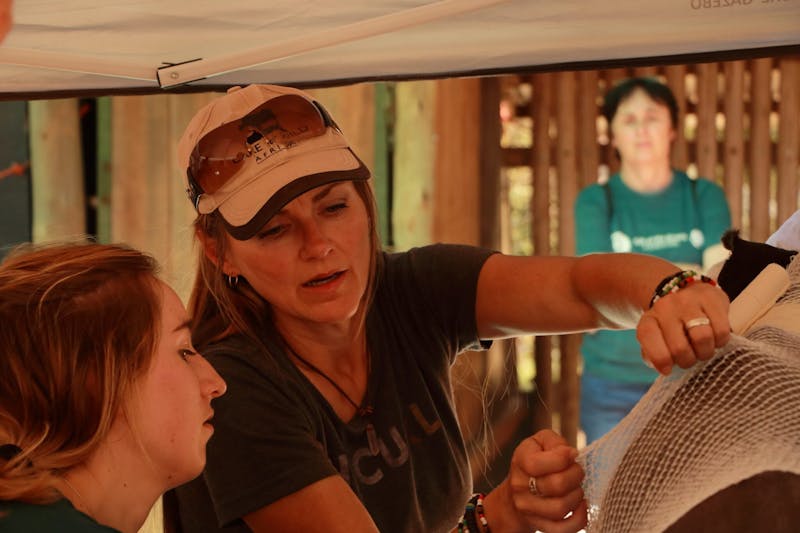 You will also meet one of our partner wildlife veterinarians Dr Peter Rogers in the series where he will be working with rhinos at Rhino Revolution.
Commenting on the TV series Dr Rogers told us: "I have dedicated my life to helping wild animals, and rhinos need our help now more than ever. This series will hopefully give insight into the work being done by wildlife professionals and volunteers."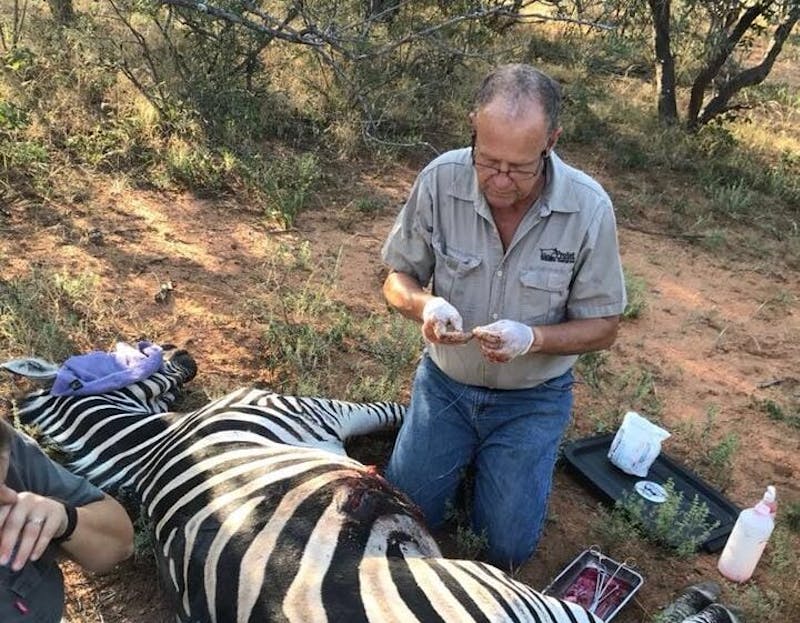 Watching Work on the Wildside on TV or other channels
Work on the Wild Side will be screened weekdays at 4pm from 18th May for a period of 4 weeks on Channel 4 in the UK. The show can also be streamed online in the UK via My4 on channel4.com
For our followers outside the UK we'll update you when the series will become available elsewhere, but in the meantime, no matter where you are, you can connect and find out more here:
On Facebook:
On Instagram:
And don't forget to tag your posts!
#WorkOnTheWildSide
#WOTWS
#conservationACE
#africanconservationexperience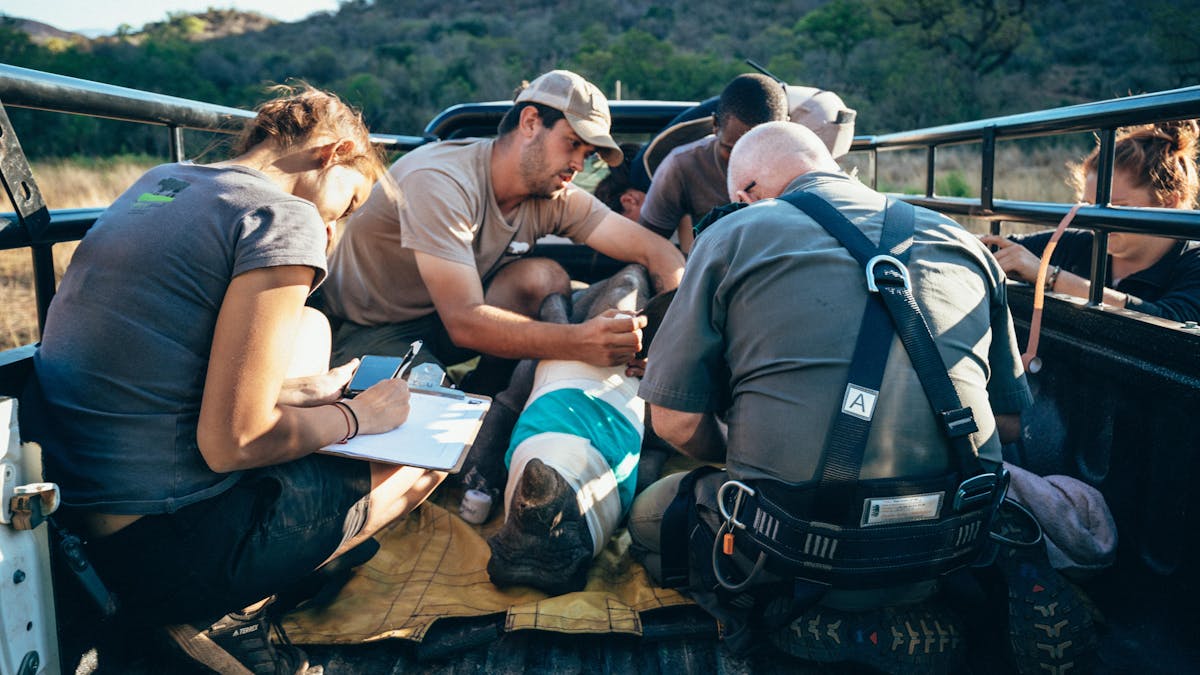 Work on the Wild Side also follows
Emma De Jager (32) is in her own words 'one of those crazy animal lovers'. Originally from Reading, she moved to South Africa 14 years ago at the age of 18 and quickly realised she didn't want to go home. She now runs her own wildlife sanctuary the Umoya Khulula Wildlife Centre which is driven by a single goal to do its part in making the world a better place for all the South African wildlife needing help. From the tiny little dwarf mongoose to the majestic caracal, and many in between it strives to build productive relationships and make a positive impact with its pursuits. In this series Emma introduces us to the animals that have stolen her heart as she works to rehabilitate Hector the hippo, Mars the aardvark, No Name the warthog and many more back into the wild. Emma says: "We do it because we love it….it's heartbreaking and amazing."
Josie du Toit (40) grew up in Portsmouth and has been passionate about helping animals from a young age. Qualified as a veterinary nurse she is now a Director of the Vervet Monkey Foundation, in the Limpopo Province of South Africa. They rehabilitate and provide sanctuary to over 500 primates, orphaned, injured, abused, ex-laboratory or unwanted pets. Josie's burning desire is to set up a Vervet Forest where these little primates can run free from human harm.
At Dyer Island Conservation Trust (DICT), Marine Biologist Alison Towner (34) works with the Marine Big 5 – sharks, penguins, whales, seals and dolphins raising awareness worldwide of their plight. Alison is recognised globally as one of the leading experts in marine conservation. Graduating from Bangor University in Wales in 2006, Alison joined the Dyer Island Trust 13 years ago which is close to the southern tip of Africa. Whenever a marine animal is in need in this area, at sea or on land, DICT is called in.
Surrey Born Debbie Morris (59) went out to South Africa with her husband when they retired in 2018 to volunteer at the Riverside Wildlife Rehabilitation centre which specialises in the scientific rehabilitation of SA's 5 primate and other wildlife species back into their natural native habitats. The couple now have a 3-year visa and are back at Riverside looking after the centre's many orphaned baboons and vervet monkeys who need constant care.  
Harriet Nimmo (56) from Croydon and her husband Mike Kendrick have travelled the world, but it was always Africa that touched their hearts.  In 2011 they finally made the move, packing up their successful UK careers and moving to South Africa where they've now built a house in the bush and have giraffe, warthogs, porcupines and mongooses drinking out of their bird bath. Harriet works with Elephants Alive whose mission is to ensure the survival of elephants and their habitats promoting harmonious coexistence between elephants and people.
Jenna Hensman (36) was born in Dublin but grew up in Kent. While at university, she met Zimbabwean-born Sean Hensman and moved to South Africa in 2011 to join him. The couple now work for the wildlife research centre set up in memory of Sean's father, the Rory Hensman Conservation and Research Unit (RHCRU), dedicated to the conservation and protection of elephants through education and research efforts.
A successful career with racehorses came to an abrupt end for Birmingham-born Anna Mussi (30), who moved to South Africa to recover from a bad car accident. Now she's saving rhinos at Rhino Revolution, located in the Greater Kruger Area.  Anna's dream is: "To continue working in conservation, to make a difference to wildlife and educate people as to the reality of the illegal wildlife trafficking and trade."