Up to 30% off
Phinda Wildlife Research Project: 28 November - 12 December 2023*  
Biology And Ecology Field Trip
Lend a hand to meaningful conservation work in Africa.
Whether your students find themselves studying the unique ecology of Botswana's Okavango Delta or monitoring the world's largest wild rhino population in the Kruger National Park, this expedition allows them to apply what they have learned as part of their course to the practical environment of the African bush. 
Guided by specialists who work in conservation research and monitoring, your students will gain a deep insight into the biology and biodiversity of Africa's wildlife and ecosystems. They will also lend a hand in genuine field monitoring and conservation research projects and spend time developing their practical wildlife management and conservation skills. 
By giving college, university and school students a broad taste of life in African wildlife conservation while working alongside professionals, this field trip is perfect for anyone thinking of pursuing a career in conservation, wildlife research and management, biology, as well as many other fields of interest.
The itinerary of this field trip is flexible depending on your students' learning goals. Contact us and we will work with you to create the perfect expedition for your group.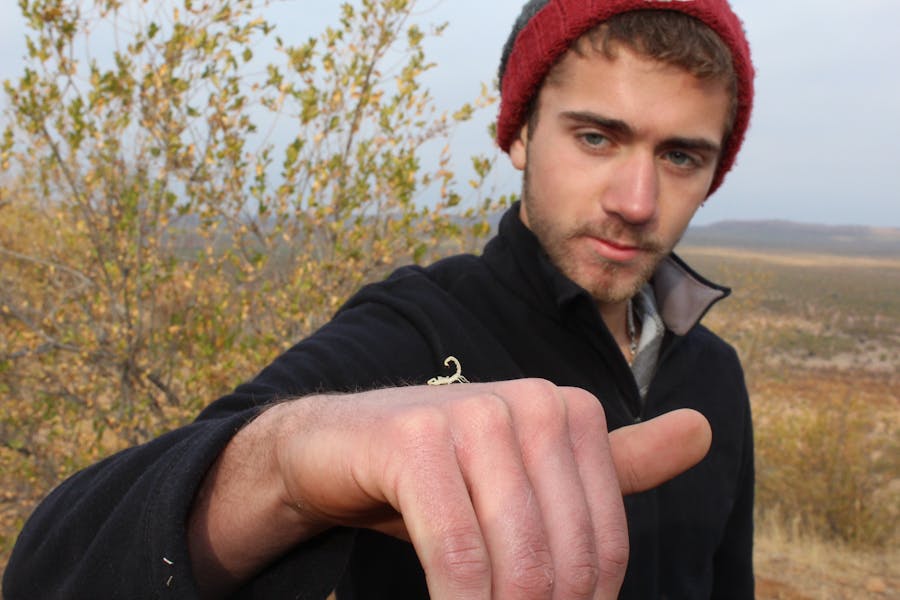 Species
Elephant
Giraffe
Rhino
Lion
and many more.
Conservation Impact
Conservation education
Wildlife research
Conservation management
Apply Now
Highlights
Inspire and challenge young minds
With southern Africa as your classroom, your students will experience life in some of the continent's most successful wildlife conservation projects and explore one of the most biodiverse regions on Earth. 
Practical and theoretical learning
Throughout the trip, your students will be working alongside conservation professionals in the field, applying theoretical learning to practical problems. They will also have time to explore the ethical questions that working conservationists and biologists grapple with on a day-to-day basis.
Help save Africa's threatened wildlife
Monitoring and researching animal populations and their environments is a vital element of wildlife conservation. Whether your students are using camera traps or transects to monitor species, they will be engaged with research methods that are both relevant and real.
Highly flexible itinerary
This field trip is ideal for biology, zoology, conservation studies and wildlife management and research students. However, because every university, college and school has a unique curriculum and educational approach, we also cater for a wide variety of learning outcomes. We can even provide learning resources to help you prepare your students for their Biology And Ecology Field Trip in Africa.
Activities
The itinerary of this field trip is highly flexible and will be tailored to the needs of your group. To give you an idea of the range of experiences you can include in your expedition, here is an overview of the activities we offer:
Wildlife research and monitoring
Observing and recording animals' behaviour in their natural habitats, including elephants, rhino, lion, leopard and antelope 
Using transects and camera traps to survey the seasonal movements, territories, and population dynamics of various species
Using GPS equipment to record wildlife sightings and movement
Explore the Kruger National Park – one of the highest-density wildlife areas in Africa
Practical conservation work and bush skills
Tracking wildlife by identifying and interpreting their tracks
Identifying the plants, mammals, amphibians, birds, reptiles and insects that inhabit the African bush
Learn how to spot nocturnal wildlife and use a spotlight without startling them
An introduction to astronomy
Bush orientation including fire building, cooking and indigenous plant uses
Get involved in a community project by doing practical work at a local nursery school
Conservation exposure
Visit one of Africa's largest animal care and rehabilitation centres for a behind-the-scenes tour
Have a fireside debate on the merits of animal rehabilitation centres
Take an introductory course on reptiles
Adventure activities
White water tubing down a pristine river which includes a water ecology lesson
A boat trip on the Blyde reservoir
A day trip along a panoramic route which includes God's Window and the Blyde river canyon viewpoint
Learn
Throughout your field trip, your students will gain a variety of practical skills, experiences and fresh perspectives on key issues. Intended for students at university, college or school level, the educational content of this expedition includes:
Conservation
The issues of wildlife poaching and rhino poaching in particular, its history and current status, plus anti-poaching methods used in the field
Conservation issues that impact wildlife populations such as hunting, wildlife poisoning, the bushmeat trade, habitat fragmentation and drought
Ecotourism and its role in bringing money into conservation
Ecology
The natural environment of elephants, rhino, lions, leopards, antelope and other African species
Mammal, bird and reptile ecology
The relationship between predator, prey and plant species 
The impact of one species' population growth or decline on the ecosystem as a whole
The role of non-mammal species such as vultures, insects and plants in African ecosystems
The geology of different regions and how it affects the biodiversity of each area
Waterhole ecology
Biology
Mammal, bird and reptile biology
Natural diets of elephant, rhino, lion, leopard, antelope and other African species
Physiology of elephant, rhino, lion, leopard, antelope and other African species
Native African plants, reptiles, amphibians and birds
Behaviour
Behaviour of animal groups (e.g. hierarchy systems in prides of lions, troops of primates, elephant herds etc.)
Predator hunting behaviour and the difference between social carnivores such as lions and hyena compared to solitary predators such as leopards and cheetah
Movement of herd species including elephant, buffalo and antelope
Breeding behaviour of elephant, rhino, lion, leopard, antelope and other African species
The behavioural differences between animals in a natural environment and those living in captivity
Safety & Support
All our experiences and field trips meet strict safety guidelines and we provide expert guidance and support, both before and during your field trip.